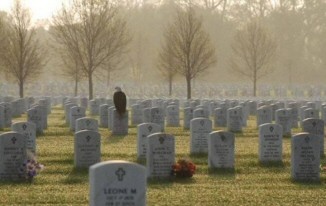 The list below includes members of our class who are no longer with us. At the 40-year Reunion we honored Fallen Eagles with with a special ceremony attended by exactly 69 of our classmates. Click here to see the program (you can print it out front/back) and click here to read my remarks.
We held another Fallen Eagles ceremony at the 45-year Reunion, and we included a balloon release. Click here to see the program.
Sandra Spieker Ringo created a slideshow of all of our Fallen Eagles which was presented at the 45-year Reunion memorial event. Here is the link to the slideshow. This file is very large to download at 135mb and the link works correctly, so please be patient.
You can memorialize our departed classmates by doing the following:
Add a comment about one of our Fallen Eagles by clicking the button at the bottom of his/her page. Note that cause of death is a private matter and should only be mentioned only if you are certain that the subject and his/her family would approve.
Notify us at cordelldm@aol.com if you:

see a mistake in one of the profiles
have additional information for a profile, e.g., obituary, eulogy, story, photo, etc.
know of another Fallen Eagle
The red flower logo indicates that we have a profile for that individual. Please help us by providing information on as many classmates as you can.
If you are aware of a Classmate who should be added to this page please let us know.