In Memoriam
Mike "Fuzzy" Major
Mike Major
August 6, 1951 - March 28, 2019
Mike "Fuzzy" Major passed away in March 28, 2019, apparently from an allergic reaction to a bee sting. After the sting occurred, he contacted his sister Donna, a nurse, and explained that he was having trouble breathing. She recognized the seriousness of the situation, and he was rushed to Baylor Plano, where he passed away.
After graduating from RHS, Mike attended Texas A&M for a year. His life subsequently took a series of twists and turns. He was very well read and was a craftsman, especially with stained glass, even being commissioned to create stained glass windows for a church.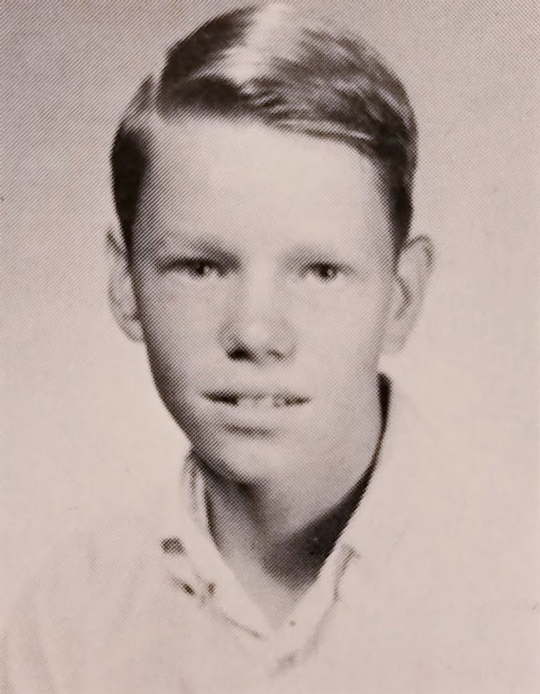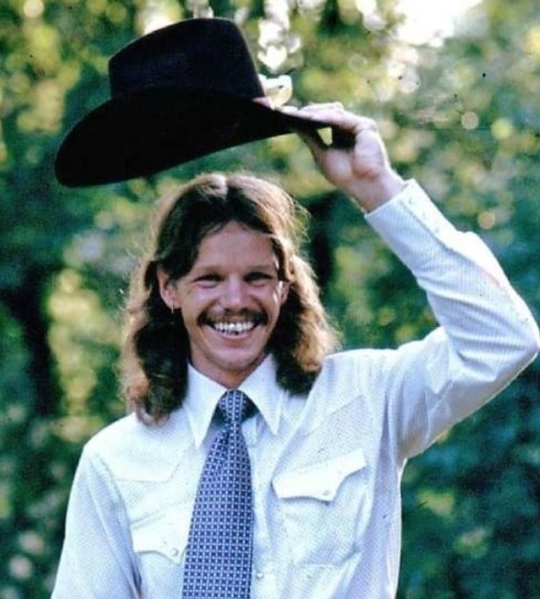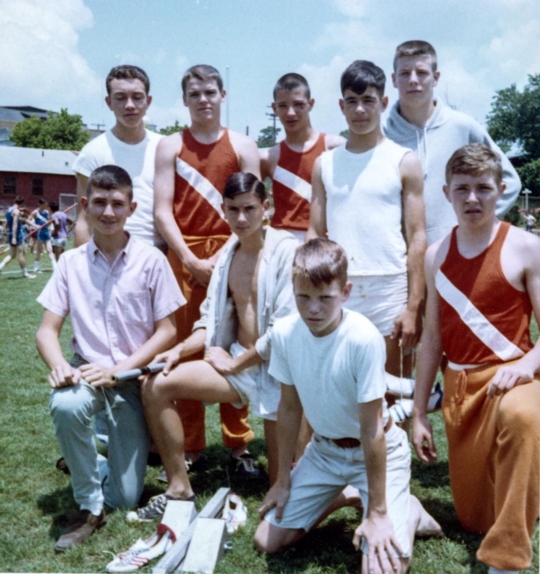 Mike "Fuzzy" Major (bottom) with Belt Line Junior High tracksters.
Standing: Keith Kelly, Chris Derrington, John Powell, Bobby Brown, Hank Dubey
Kneeling: Glea Ramey, Eddie Speer, Don Cannon
Like Fuzzy, Keith and Hank are Fallen Eagles.