50th REUNION
SAVE THE DATES: OCTOBER 18-19, 2019
Friday, October 18, 4:30 PM - School Tour
Friday, October 18, 8:00 PM - Casual Gathering
Saturday, October 19, 10:00 AM - Ceremony of Remembrance
Saturday, October 19, 7:00 PM - Main Event
Hi, RHS '69ers!
Great News! Mark it down – October 18-19, 2019.
The Main Event on Saturday night, October 19, 7:00-11:00, will be at the Davidson-Gundy Alumni Center on the University of Texas at Dallas campus, which is in north Richardson, accessible from Campbell or Floyd. It is the same facility used by the Class of '68 for their Reunion in June 2018.
The entry fee for the Main Event at the 50th Reunion will be less than half of what we anticipated, without any reduction in quality! (Don't ask how! It's magic!) Our goal is $40 per person, compared to the $50 fee the 45th Reunion. More on that, later.
The "official" hotel for the reunion is the Courtyard by Marriott in Richardson. We have arranged for a block of rooms at the Courtyard, which is on Greenville, just north of Campbell (2191 N. Greenville Ave, Richardson, TX 75082, 972-994-9933), at the special rate of ....wait for it.....$69! For those who like to imbibe, it would be a good idea to stay at the hotel even if you live in the DFW area.
To get the special $69 rate, tell them you are with the Richardson High School Class of 1969. (If they balk, tell them to check with Kristi or with operations manager Jessica Dillon.) The rate is valid only for the two nights of the Reunion, October 18 and 19. I suggest making your reservation as soon as possible. They are not requiring payment at the time of the reservation.
The Courtyard has a very nice gathering area near the lobby that is perfect for our Casual Gathering on Friday night, October 18, 8:00 PM to whenever. The Class of '68 also used the Courtyard, and the organizers were pleased with it. We are certain that some classmates will want to gather at the Courtyard after the Main Event for extra socializing.
On Saturday morning at 10:00 we will have a Ceremony of Remembrance that will include two segments. The first segment will honor our Fallen Eagles, those classmates who are no longer with us. We have the names of about 90 classmates who have passed away, but we know that there must be many more deaths that we don't know about. The second segment will include sharing of memories about RHS, Richardson, and the days of our youth. Bob Fleming is managing the Ceremony of Remembrance event, which will also be at the Davidson-Gundy Alumni Center.
Below is a link for a short video of the Davidson-Gundy Alumni Center during preparations for the RHS 1968 50th Reunion. Note that the video was made in daytime with the lights on full blast, and that decorations are sparse and incomplete. We'll have lots of decorations and splashes of purple and gold lighting on the walls.
We have also arranged for a School Tour of good ol' RHS on Friday afternoon at 4:30. A lot has changed in 50 years, and it's all for the good!
Click here for Davidson-Gundy Center video
Here is a short video of the gathering area at the Courtyard
Click here for Marriott Courtyard Richardson video
Photos below. We'll send out more notices as time passes. See you there!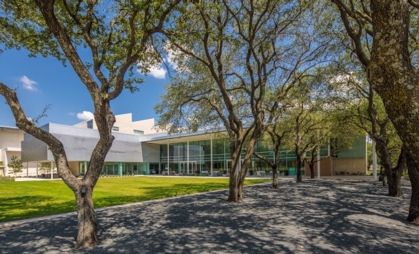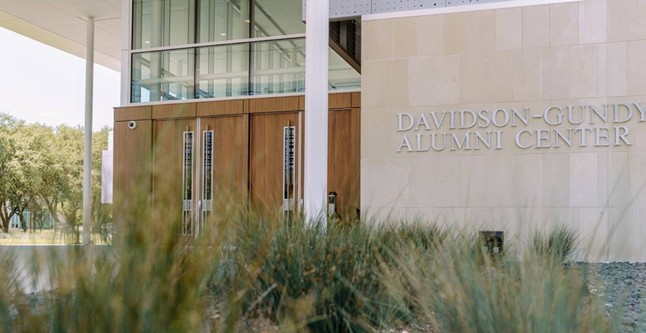 45th Reunion
Click here for a Review of the 45th Reunion
October 3-4, 2014
---
Click here for a Review of the 40th Reunion
September 25-26, 2009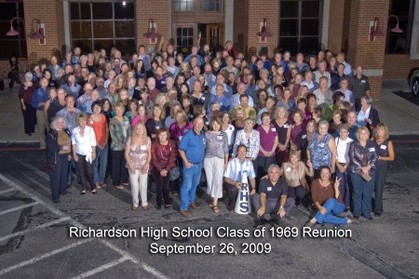 (Photo by classmate Craig Duffy)
Click here for a larger image.
Click here to find out who is in this photo.
Click here to open a pdf of the photo with a legend.
---
45th Reunion, October 3-4, 2014
I would like to thank everyone who helped with the Reunion, especially Brenda Brown Dickey and Phil Dyer, my two BRFFs—Best Reunion Friends Forever (although they may object to the second "F"). Also, special thanks to Phil Fielder, Tommy Thomas, Lance Cantor, Steve Keene, and Bob Kirkpatrick, all of whom had significant responsibilities for our events. As always, I would like to thank Sandra Spieker Ringo, my webmaster/adviser.
Thanks also to everyone who contributed photos, especially Marc Robins of Marc Robins Photography in NorthPark. Recruited by classmate Billy Hines, who is general manager of NorthPark, Marc took photos throughout the Main Event, even printing photos on site. He took a group photo for us, and he even donated his services! Phil Huber also contributed photos and assisted Sandra with some aspects of posting photographs. Others contributing photos were Tommy Thomas, Karen and David Seidler, and Ruth Wallace Stauffer.
All photos are now posted on the website. You will see our 45th Reunion group photo above, in the middle of the page. We moved the 40th Reunion group photo down on the page. Don't look too closely at the respective photos for changes in the appearance of some of us! Just assume that we are aging gracefully. To see photos from some of the events, click the link in the left margin: 45th Reunion—2014.
We were very pleased with the 45th Reunion events. (Click here to read the entire review.)
ANNOUNCEMENTS
| | |
| --- | --- |
| • | Special thanks to classmate Sandra Spieker Ringo whose extrardinary effort made this website possible. |